We invited US Weekly Fashion Police top cop Steve Kemble on Eye Opener Monday morning to go over whose fashion was "Fab" and who was just "Fugly."
Ruth Negga - Louis Vuitton


FAB
"I love this!" Steve said.  "She brought her fashion armor, and she looks brilliant—literally. It's so hard to wear an exposed zipper on the outside. She did it well. She's definitely a rising star on the red carpet.
Natalie Portman - Prada maternity gown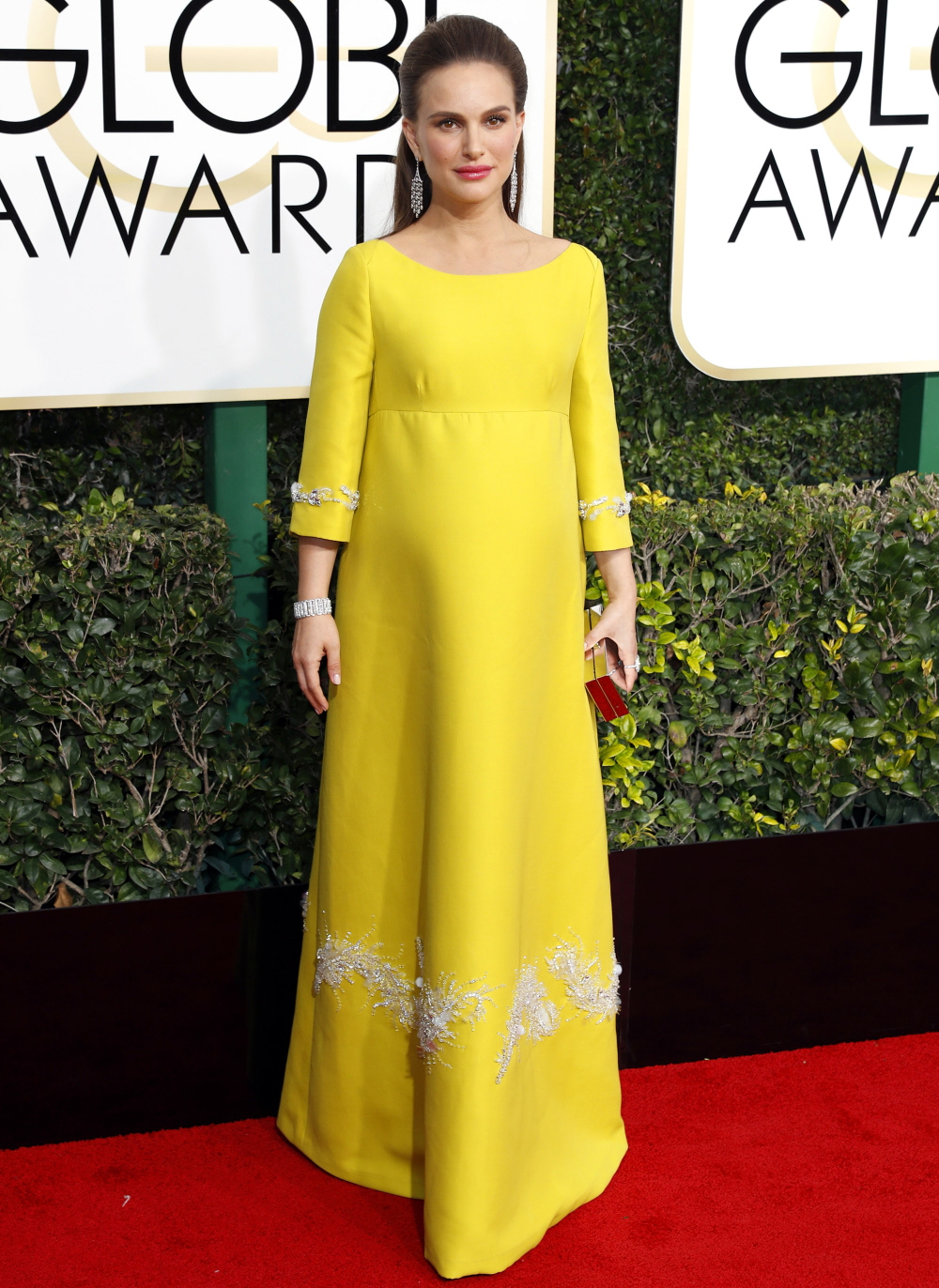 FAB
"I love it. I think she looks like Jacqueline Onasis Kennedy. I think the yellow is fantastic. I love the embellishment. It's like a shift dress from the 60's. She had on this amazing bracelet from 1910 Tiffany's. It was fabulous. I love her. Love her."
Nicole Kidman - Alexander McQueen


FUGLY
"Do not try this at home," Steve warned. "Breaking news: Ladies and gentlemen we have our first victim of 2017. It's Nicole Kidman's fashions sense."
"I love her, but she was a little tipsy. She was a little over-botoxed. This woman is on the verge of a fashion nervous breakdown."
Emma Stone - Valentino


FAB 
"I am gaga over this 'La La Land' actress. I think it's elegant. I think it's beautiful. I think it's so spot on for her. I think it's a fabulous dress. Also wearing Tiffany jewels as well—she looked amazing."
Evan Rachel Wood - Joseph Altuzarra tuxedo


FAB
"I think she looks so much like Marlene Dietrich.  And I loved her message.  She said she wanted to teach young women everywhere that gowns are not a fashion requirement.  She did something different. I mean, she wore this tuxedo 75% better than the men there. She looked fabulous!"
Kerry Washington - Dolce & Gabbana 


FUGLY
"This is a scandal, "Steve said-- referencing Washington's popular TV show. "She hardly ever misses. She's still amazing—she looks gorgeous; but there's too much going on. There's gold lace, there's black spandex, and the embellishment around her waist. She looks like she was knighted!  Her lipstick was a little harsh as well.  She looks gorgeous, but it was really an awful night for her."
Steve added, "She did admit the flew into 'The Golds' from Washington, DC and she was partying until 3:30am in the morning!"
Carrie Underwood - Iris Serban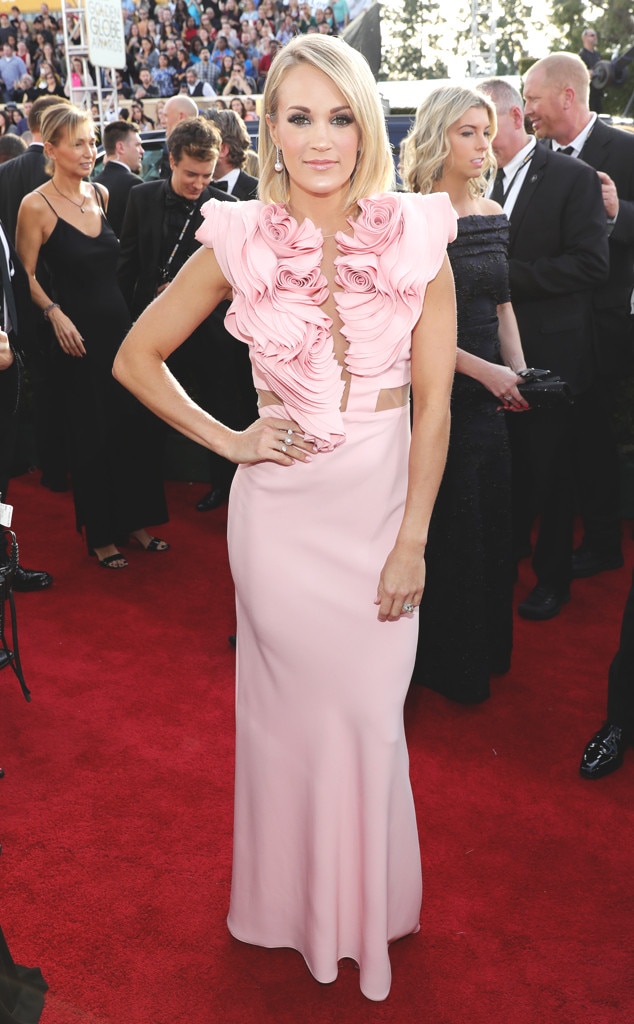 FUGLY
"Life is obviously not all roses. With the shredded explosion of floral and overwhelming ruffles, it looks like she's wearing the remnants of a strawberry shortcake!"